It gives us the chance to talk about not-yet-released books that we're dying to read.
This week I'm waiting on...
The Calling by Kelley Armstrong
Release Date: April 10th 2012
Maya and her friends--all of whom have supernatural powers--have been kidnapped after fleeing from a forest fire they suspect was deliberately set, and after a terrifying helicopter crash they find themselves pursued by evildoers in the Vancouver Island wilderness.
I'm simply hyperventilating over this book. Really, if I don't get my hands on it soon I'm afraid for my health. I've already got a heart rate that's too fast to be considered healthy, I'm restless, it's just sad. I wonder if this is what withdrawal feels like :O. But I don't know what I expected. Kelley Armstrong's books should be read when the entire series is released. In fact, the books should come with a warning or disclaimer or something. And you know what the worst part is? I haven't even finished the first book in the series yet and I already know I'll crave the second book as soon as I'm done. It's just so awesome! I'm dragging it out for as long as I can. But seriously, how long can you drag out reading the last few pages of a book? Oh, and I love the cover! So, um, yeah, I am dying to read this! (Just in case you didn't get that from my rant ;).)
And if you don't believe me, I took a picture. (OK, so clearly I didn't take a picture of myself, since I'm not a guy, but this picture sums up my state pretty well. Wait, you did know I'm a girl, right?)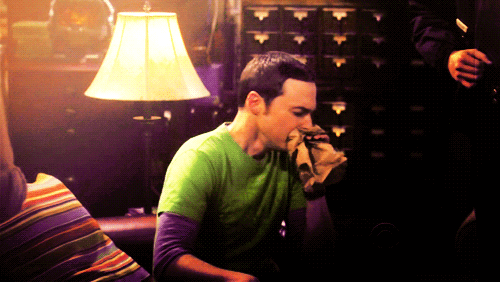 So what do you think of my pick and what are you waiting on this week?
Leave me your link and I'll do my best to check it out :)